Driving Lessons Erskine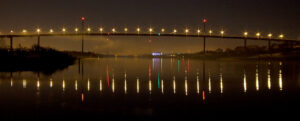 Take your driving lessons in Erskine and choose to sit your test at either Paisley driving test centre or Shieldhall driving test centre.
Erskine 'new community' was conceived in the 1960s and designed to accommodate up to 30,000 people. The present population is around 15,000.
All driving lessons conducted in Erskine will taken using roads that serve the Paisley driving test centre at St James Business Centre, Linwood Road, Paisley PA3 3AT or Shieldhall driving test centre at Bogmoor Road, Shieldhall, Glasgow G51 4TH
Call or txt Ricky 07742107550
Erskine driving school instructor.