Driving lessons Paisley, Glasgow.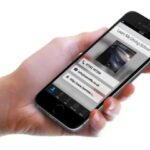 Book Lessons Now
Book now for full value driving lessons Paisley by calling Learn Me driving school, txt, emailing or by the contact form.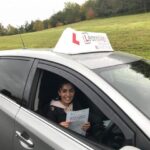 Full hour Lesson from £27.00
Full hour lessons. Most importantly, get 60mins with us and not 45mins, like some driving schools offer.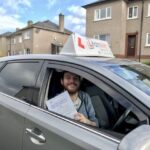 Block Bookings Available
Save money by block booking discounts of driving lessons, book blocks of 5, 10 or 20 hours.
Driving lessons Paisley, Glasgow and surrounding areas.
Looking for Driving lessons Paisley or Glasgow?
Driving Instructor in Paisley or Glasgow south west areas to sit your driving test at Shieldhall, Glasgow or Paisley driving test centres?
Paisley and Glasgow Driving School.
Learn Me Driving School offers a range of the best cheap driving lessons Paisley, Glasgow, Linwood, Johnstone, Elderslie, Erskine, Renfrew, Govan, Cardonald, Ibrox and surrounding areas of Glasgow from beginner lessons to full license holder looking for a refresher driving course .
We also offer tuition in motorway, country road, in town and after dark driving for those a little wary of this type of driving.
We offer block booking discounts to save you money.
In addition we offer.
FREE – theory test training with Theory Test Pro in partnership with Learn Me Driving School. Try it out here.
FREE – You will receive handouts to help you in your driving.
FREE – Exclusive access to our pupil page, which includes videos of maneuvers, roads and roundabouts, along with other really helpful material.
In addition we can accept, fully secure, chip and pin credit and debit card payments in car.
Above all, if you want the best quality driving tuition in the Paisley and Glasgow area and want to save money, then you've come to right driving school, just pick up the phone, email, or get in touch via the contact page above and you'll be on your way to passing your driving test with a driving instructor that will support you all the way.
Experienced Driving Instructors
With excellent local knowledge of driving test areas with a experienced fully qualified driving instructor that keeps up to date with latest coaching and technology to assist you on your road to successfully passing your practical driving test. In conclusion, helping you realise and achieving your goal.
1 HOUR LESSON JUST £28.00
One hour driving lesson.
BLOCK BOOKING OF 10 JUST £270.00
Block booking lessons are perfect for learning, you save money. ?
READY FOR YOUR FIRST LESSON? – CALL NOW
07742 107 550 txt or email and you'll be on the road asap.
Reasons to learn with us…
Learning to drive can be a daunting experience but with Learn Me driving school we will be with you every step of the way, as one of our learners you will benefit from:
Free theory tuition throughout your practical driving lessons.
Driving Instructors with a pass rate that's twice the national average.
Our driving Instructors use up to date coaching and mentoring techniques.
Expert driving Instructors who are dedicated to teaching you to drive safely for life.
Most importantly, local driving Instructors who know the test areas and routes.
Learn with DVSA Approved driving instructor.
Driving Lessons from home, work or college to suit your needs.
A choice of weekly driving lessons or intensive courses.
In conclusion you will find all our driving instructor patient, friendly and encouraging. Call Ricky now or text on 07742 107 550 to get on the road to success!