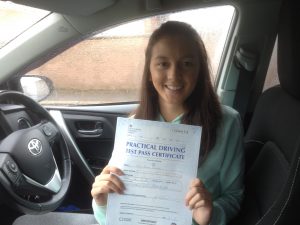 Fantastic first time pass for Anne Ruddy at Paisley test centre.
Great driver, a pleasure to coach how to drive and great sense of humour.
Safe driving when you get your car pal and thank you and your mum very much for the lovely gifts, very much appreciated.
Looking for a driving school instructor to take lessons with in Paisley Renfrewshire, give me a txt, call, email or call back request from the website.